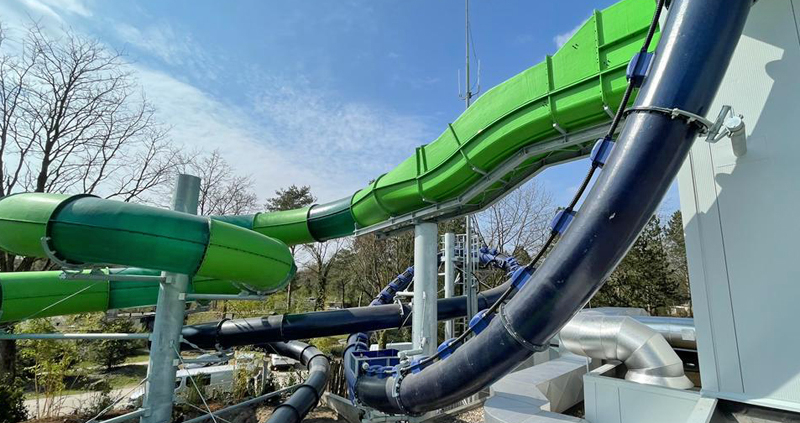 New AquaLoop and AquaRacer opens at CenterParcs in Kempervennen
Center Parcs in Holland in Kempervennen has since yesterday a new AquaLoop with AquaRocket!
An all-around successful facility that has it all. Free fall down – and then a little further.
Three – two – one – hold your breath and off you go. Pure adrenaline! The slide surface is absolutely smooth, so it's even more fun.
The processing of the joints, not only with the AquaLoop, but with all our slides is so meticulous that an absolutely smooth surface is created. On into the pleasure!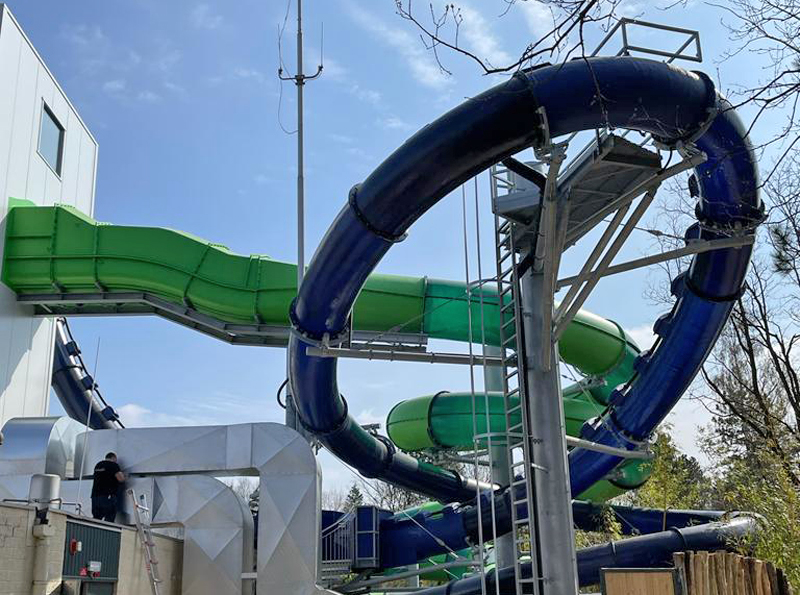 AquaLoop
Length: 78,11 m + 10,50 m runout = 88,61 m
Height: 11,66 m
Drop after start with slope 274,7 % (=70°)
Top Speed: ~ 50 km/h
9,60 m drop then ~ 5,00 vertical meters uphill then 7,10 m downhill
AquaRacer
Length: 95,08 m + 10,00 m runout = 105 m total length
Height 8,99 m
Average Slope: 9,5 %
https://www.aquarena.com/wp-content/uploads/2022/04/CP_Kempervennen_IMG_4540-2.jpg
600
800
Aquarena
https://www.aquarena.com/wp-content/uploads/2020/10/logo_aquarena-3.svg
Aquarena
2022-04-08 15:43:25
2022-04-08 15:43:25
New AquaLoop and AquaRacer opens at CenterParcs in Kempervennen