AquaStar
A sea of light with multi-colored points of light or twinkling stars. 4 different colors come as standard, or alternatively you can use color wheels with 8 dichroic color filters. The projector's light source has a life of approx. 6000 hours. The housing and installation meet the requirements of the IP65 safety standard.
AquaStrobe
You can produce both stroboscopic light effects and lighting flashes or individual lighting based on LED's with this effect. The length of the light and dark phases is infinitely programmable.
CrazyLight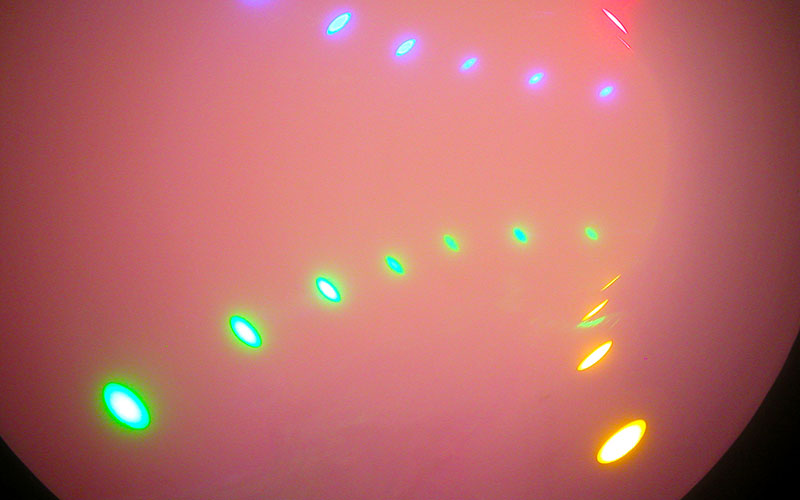 An der Rutschbahn-Comes in two designs. 16 LED cluster lights are fitted per slide element on the sliding side, which shine their light inwards. Here the LED's are spread all round the whole tube cross-section. They come in yellow, blue, red or green. The lights can flash at the same time or different times, stay on, or also flash stroboscopically. If fitted with a circuit board, each one can light up in 4 different colors. Life span of the LED's approx. 100,000 hours
RollingLight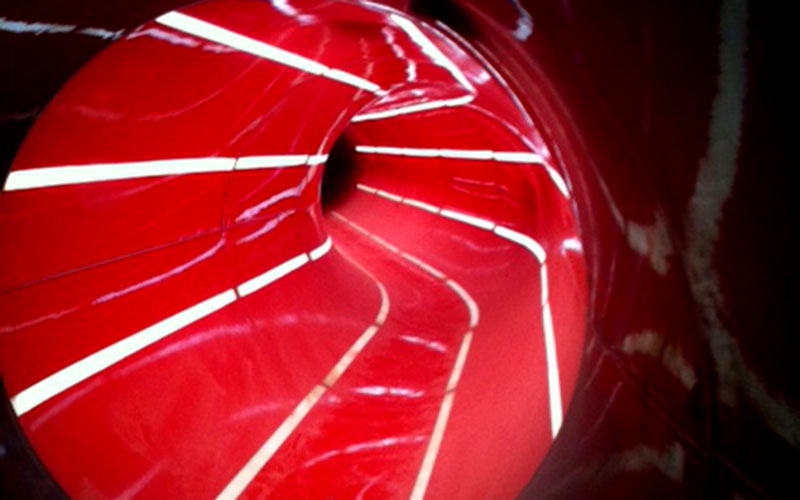 Das RollingLight besteht aus außenseitig angebrachten Lichtbändern mit LED-Leuchten, die mit GFK-Abdeckkanälen abgedeckt sind. Die Leuchtbänder rotieren gleichmäßig oder auf Wunsch mit unterschiedlichen Geschwindigkeiten. So wird eine in sich rotierende Röhre simuliert – ein Effekt, der einen schwindlig werden lässt.
Für die Ansteuerung ist am Beginn dieser Effektstrecke ein Sensor angebracht, welcher das RollingLight auslöst und die Röhre komplett erhellt. Die Steuerung erfolgt über ein SPS-Programm mit verschiedenen Betriebsmodi. Stand-, Rotations- oder Blinklicht können abwechselnd oder über Zufallsmodus betrieben werden.
RunningLight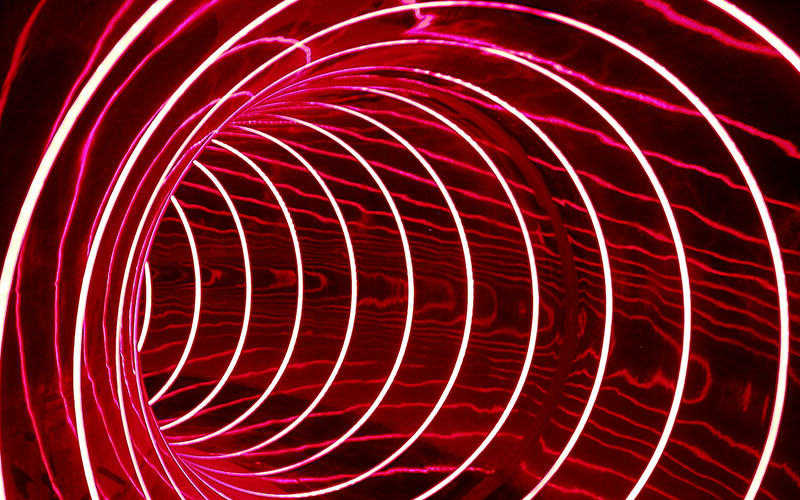 Running light with system bus
A lighting system with similar effects such as reverse light, flashing light, rotation effect, corkscrew, quarter light, running strips and every other combination of lighting. Control is via a bus system Every individual LED can be controlled and programmed separately. An automatic self test of all LED lights takes place after switching on.
Running light LED 8 channel
The running light is a real experience with effects such as reverse light, tunnel or rotation effects. 148 LED's per meter on the sliding surface. 45 different light combinations which can be continuously programmed in terms of speed.
TopLight
Eine linienförmige, am Scheitel der Rutschenelemente angebrachte LED-Leuchtstrecke erhellt die Bahn innen und zeigt die Rutschrichtung an.
RacingLight
Die Steilkurvenbeleuchtung RacingLight im Formel 1-Design: An den Kurvenaußenseiten werden weiße LED-Pfeilmarkierungen angebracht. So wird Kurveneinfahrt und Richtung durch das Lauflicht angezeigt.
RoadMarks
Das MarkingLight ist eine Mittelmarkierung am Boden des Rutschen-Elementes, die geschwindigkeitsabhängig aufleuchtet. Mit, oder auch gegen die Rutschrichtung.
TunnelLight
Dieser Effekt simuliert die Deckenbeleuchtung eines Tunnels. Die Leuchtenlänge und der Abstand der Leuchten kann der Geschwindigkeit angepasst werden um eine realistische Tunneldurchfahrt darzustellen.